Also known as timing belts!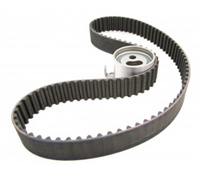 A cam belt is the part of the engine that controls the timing of the engine's valves. Itís extremely important to replace it at the manufacturer's recommended distance or time period because failure to do so can result in complete breakdown or serious engine failure.
The belt usually breaks whilst youíre driving but once youíve realise whatís happened, the damage has already been done.